Jewelry fans are having real fun now that designers are exploiting their talents to the fullest. Every fashionable woman or man has special piece of jewelry that defines his or her sense of style. It does not matter whether one is looking for simple or sophisticated jewelry. A person looking for big and chunky or small ornaments can easily access them. The same goes for lovers of strange looking jewelry that is in fact all over the place ranging from necklaces, earrings, rings to bracelets and brooches.
The same trends are expected for spring/summer 2021. For women, the preference seems to be hoop earrings – and that is exactly where the trend is extending to the coming year. MIKA is a brand house offers unique jewelry pieces from brands such as Mon Cher, that are mostly handmade, and always packaged in recyclable and sustainable material. So, when buying the next set of trendy hoop earrings look at the great designs offered on MIKA.
Price ranges go from cheaper to more expensive options, enabling anyone to have a great set of earrings. Unique pieces are a jewellery trend for 2021 and involves unusual pendants too.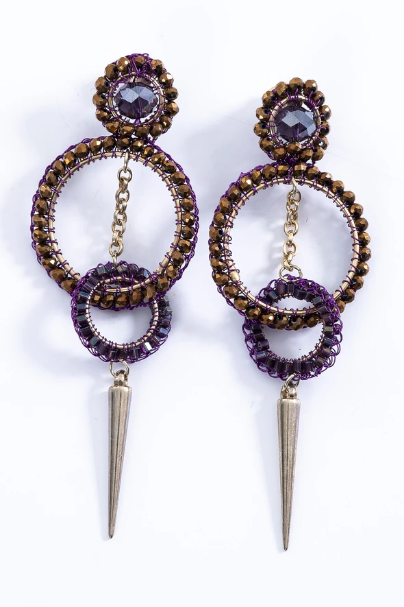 Handmade drop earrings are gorgeous and unique and can dangle stylishly to any outfit. Wearing handmade jewelry adds to the trendy look  in the coming year.
We also need to mention that the diamond jewelry trend is no longer focused on the colorless and sparkly gem. Select color diamonds for engagement rings including pink, blue and black stones. It is a simple way of creating uniqueness or moving away from the norm. In fact, with costs leaning on the unaffordable because they are in vogue.
As for necklaces, big and chunky continue being a big hit. By viewing designer collections for spring/summer 2021 images, one recognizes the trend right away.
For some style ideas, check out mikajewels.com. They are a female-led business, based in Portugal, with founders from Canada and Portugal. They pride themselves on using sustainable materials in all their packaging, and skin friendly products for their jewellery. A nice added touch – they also love promoting local businesses, so they always use lavender in their packages from Lisbon based flower shop Oh Maria. MIKA aims to empower women through their creative jewelry. For more follow MIKA on Instagram.